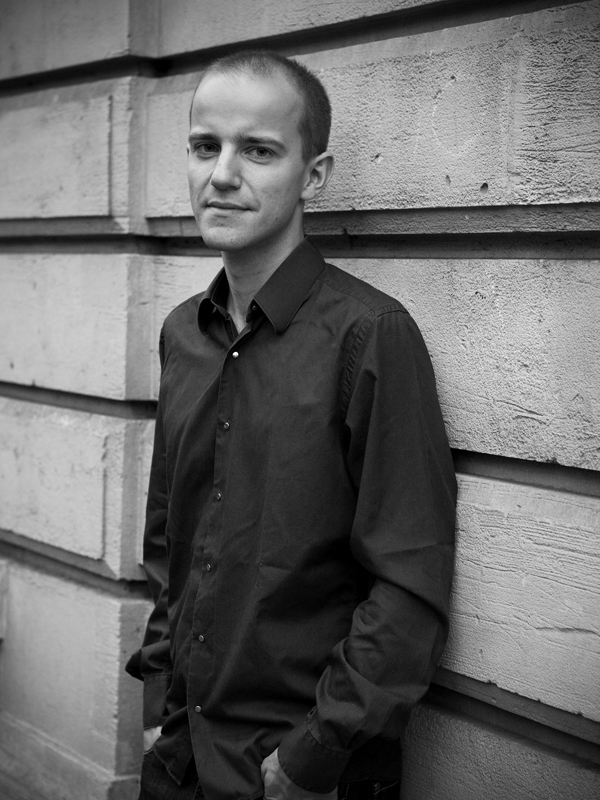 Born in 1980, Julien Le Pape starts the piano at the age of eight.
Admitted in 1995 to the Paris National Superior Conservatory of Music, he receives most of his training there and gets a First Prize in four disciplines : piano, chamber music, harmony and accompaniment.
Furthermore, he attends the Master classes of Jean-Claude Pennetier, Jean-François Heisser, François-René Duchâble, Léon Fleisher.
In 1999, he is finalist in the Clara Haskil Competition in Vevey-Montreux, and performs the 4th Concerto of Beethoven conducted by Emmanuel Krivine.
In 2003, he gets the Special Prize of Geza Anda Foundation for his performance at the Geza Anda Competition in Zürich.
Passionate about both his activities of soloist and chamber musician, Julien Le Pape performs regularly in Paris (Orsay museum, Salle Pleyel, Museum and Church of the Invalides, Orangerie of Bagatelle, Palais-Royal Theatre), in France (Radio France Festival in Montpellier, Chopin Festival in Nohant, Lisztomanias in Châteauroux, Ravéliades in Ciboure, Chartres « en plein chant », Cello Festival of Beauvais), and abroad (Hanover, Chopin Society in Vienna, Naples, Salerne, Aberdeen, Cambridge, Tonhalle of Zürich, Bucarest, Osaka, Tsuda Hall of Tokyo).
He also gives performances with orchestra, (Mozart concertos, Rachmaninov, Beethoven's Triple at the Cité de la Musique, Mendelssohn's Double with the National Orchestra of Ile-de-France), and contributes to projects combining theatre and music notably with Didier Sandre, Ludmila Mikael, Fanny Cottençon, Shiro Saito.
Julien Le Pape has made a record for piano solo in Tokyo, dedicated to Debussy and Poulenc as well as two records with the trumpet player Romain Leleu (labels Indesens and Aparté).
He is a member of the contemporary music ensemble tm+, conducted by Laurent Cuniot, which performs in France (Nanterre, IRCAM, the 104) and abroad (Geneva, Helsinki, Copenhagen, Amsterdam).
Furthermore, he is a member of the Miroirs trio, which includes the soloists of the Paris Opera Orchestra, Vanessa Jean and Aurélien Sabouret.
He is also a teacher of accompaniment and sight-reading at the Regional Conservatory of Music of Boulogne-Billancourt and a harmony on keyboard assistant teacher at the Paris National Superior Conservatory of Music.